INDUSTRIES
Services:                                                                      
Electromechanical Projects
Generation & Distribution of Energy
Asphalt Production
Design & Production of Metallic Structures
Constructions of Industrial Warehouses
IEMCA

Is a group of companies dedicated to construction and supervision of electromechanical projects, most of them turn key, with more than 40 years of expertise. IEMCA has worked allied to large multinational companies such as:
– Westinghouse
– Fiat TTG
– Ercole Marelli SPA
– General Electric
Among others…
It's integrated by:
Ingenieria Electromecanica, C x A
Division de Distribucion, C x A
Division Generacion y Transmision, C x A
Services:
Power Generation & Distribution of Energy.
Electromechanical Projects.
Asphalt Production.
Design & Production of Metalic Structures.
Construction of Industrial Warehouses
PUERTO PLATA DE ELECTRICIDAD – PPE
This company is located in Puerto Plata, it is dedicated to production, distribution and commercialization of energy  in the North Coast, especially for the Playa Dorada Hotels and surranding industries and neighborhoods.
   
CORPORACION NORTENA DE ASFALTO – CONDA:
It was founded in 2007, located in the city of Puerto Plata, Conda is an asphalt production plant strategically located to provide it's services to the northern region. It has the best available technology in the DR. It offers production of asphalt mixture, paving, patching, and others… 
Our personnel is well trained and qualified.FEATURES:
Capacity of 130 Ton/ @ 5% humidity
Totally Mobile.
Tanks 25,000 + 130,000 for AC-30
Services:
Pavings
Repavings
Rehabilitation of Road Sections
Seal Irrigation in Cold and Hot
Seal Irrigation with Rubber Grounds
MICA | MANUFACTURA INDUSTRIAL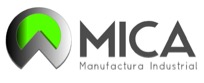 This industry was founded in 1978, it design and construct metalic structures in process and service of Sand Blasting. It helped a lot of the groups's big projects with the construction of pressure pipes, metalic portics, antennas, containers, wagons, etc.
  
CONSTRUCCIONES METALICAS INDUSTRIALES (CMI)
Founded in 1998, this company was bougth to complement MICA's developing works and one of it's main product which is Alucin Roofing for Industrial use. It's technology allow to assambly a warehouse in a few days.
CONSTRUCTIONS
Services:
Housing Constructions
Roads Constructions
Touristic Constructions
Urban Planning & Landscaping
Architectural Designs
Asphalt Paving
PROMOTORA AS
Is a project developer, mainly of urban planning and landscaping , this company designs and constructs residential and touristic projects.
Lots Selling
Urban Planning Landscaping
Residential Constructions
Touristic Constructions
Industrial Constructions
Arquitectural Designs
Plotting & Digitalization of Plans
IEMCA CONSTRUCCIONES CIVILES

This company is dedicated to all kind of constructions, however specializes in asphalt paving, curbs, furrow drains and bridges.

CERTINE:
Is the developing company of the project "Doral San Isidro", which main product is townhauses and apartments for the middle social class, this company handles the design and construction of the residences of the project.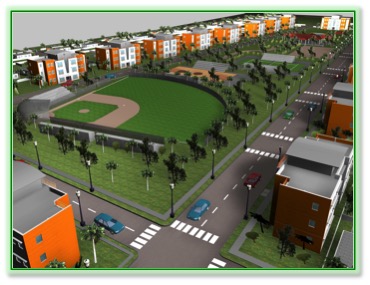 GRUPO KSI

Stablished in Puerto Plata, Dominican Republic since 1987, it has developed many different projects such as, Urban Planning, Touristic Constructions, Houses, Roads, and other civil works. It offer to its clients all kinds of services related to the construction area, roads and real estate.
KSI AGREGADOS
Wholesale selling of all kind of aggregate for constructions with excellent quality and properly treated.
Sand
Fine Sand
Gravel
Stones
NICARAGUA
NEW CENTURY BUILDERS – NICARAGUA
Located in the 17.5 Km of the highway to Leon, a new concept of urban development is born, with the idea of helping nicaraguans to design and build their homes. The design and construction of all houses have been conceived and made with the best materials and best equipment available, in order to offer all nicaraguan families security.
Main characteristics and amenities of the project:
It is an urbanization that will offer the construction of 3,200 houses, the biggest of Nicaragua.
A safe place with a 24 hours security system monitored via satellite.
Gated community with security controlled access.
Water well in order to supply potable water to the community, certified by the most prestigious laboratories in Nicaragua, fulfilling the norms of norms of OMS, CAPRE & INAA.
Committed to the environment, using a modern waste water treatment system, that complies with the regulations of Nicaragua. decree 33-95 (INAA-ENACAL-MARENA)
The design of the Central Park located in the within of the residential, lets add greater value to homes and it offers residents a safe and different way to share with the family.

IEMCA – NICARAGUA

It is a developer company with more than 20 years of experience, IEMCA Nicaragua it has built a residential estate with more than 1,500 homes in Managua, currently designs and builds low-cost homes.

CONSTRUTION HOTEL MARIOTT CABO HAITIANO

Habitation Jouissant will be added to Autograph Collection Hotels, Marriott International's exclusive portfolio of properties recognized for celebrating individuality, in the fourth quarter of 2017.
The Autograph Collection celebrates cultural leaders in hospitality by curating one-of-a-kind luxury travel experiences in the world's most desirable destinations. Exactly like nothing else, each hotel has been hand selected for its distinction as an iconic landmark, its remarkable design, or its best-in-class resort amenities.