SH MARKETING
We offer services and solutions for all your objective publicity and promotions, integrating all kind of publicity, interior and exterior, marketing, promotions and special events.
We are focus on high quality jobs that generates added value to your brands.
Our Services:
Digital Printing for interior and exterior.
All Kind of Signs.
Acrylic & PVC.
Offset Printing.
All kind of lettering.
Rigid Printing.
Promotions.
Events Assembly.
Model Hiring.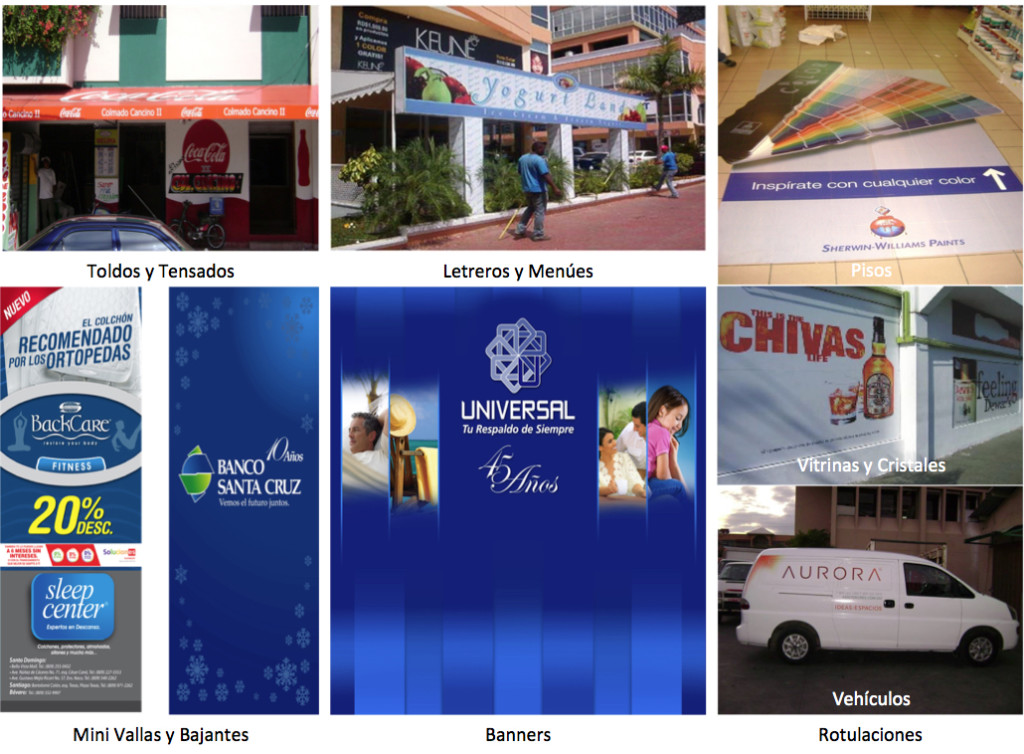 GALERIAS PUBLICITARIAS
Galerias Publicitarias is a billboard advertising company, where it's clients can choose and sort from different zones and circuits depending on demographics and focused target. We include the sign printing and installation. With more than 600 billboards in the most important zones of the country, clients can choose depending on their needs.
SPORT VISION TV
Sport Vision it's a local television company with an UHF band transmition, it has installed a 25 K. of power nation wide and it's programme is based on panel talk shows basicly.